Our professional sales team will help you design the office space that meets your functional and budgetary needs. The customized solutions are designed to fit the specific space perfectly.
Allsteel provide a variety of furniture collections that seamlessly integrate worksurfaces, storage, space division, and a wide range of choices within a broad surface materials palette to make a statement about your brand and workstyle. The collections work throughout the entire office to respond to changing needs, utilizing panels, desking, benching, and storage options.
If you envisioned it, Inotec will make it. Creating an office space it not an easy task when you don't have any ideas as to how your furniture can meet your specific needs. Inotec helps you brainstorm with possible layouts. The Inotec catalogue enables you to choose from more than 3,500 different standard items or we can simply modify them slightly or completely to suit the task and dimensions required: that be laminate, wood, MDF or a combination of all. You tell us what you need and we'll come up with a solution.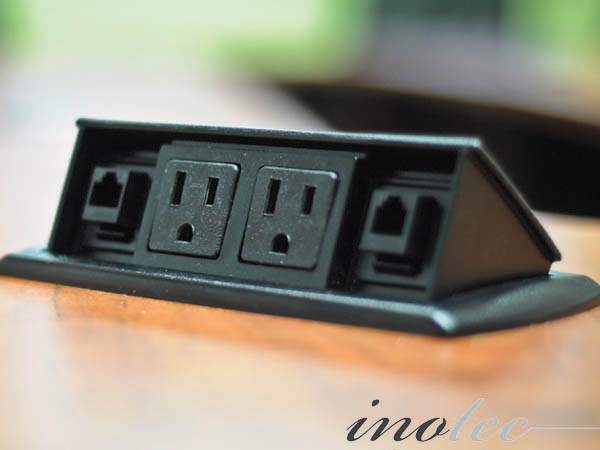 The electrical components and accessories is what makes the office work.
View the available electrical components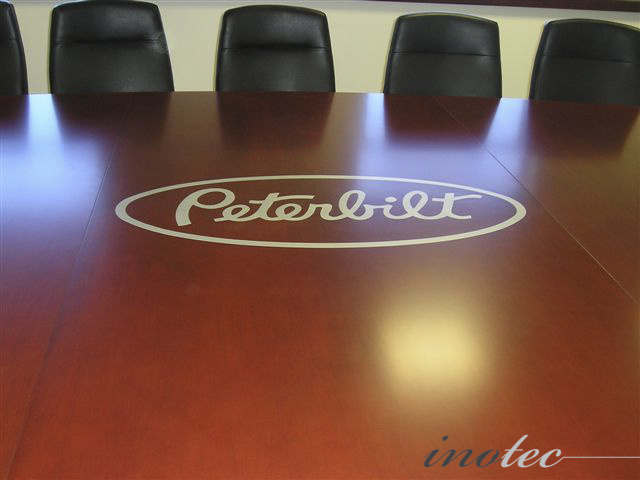 Our custom capabilities to inlay your corporate logo, messages or tagline "into" your furniture. We can inlay in metal, high-pressure laminate or in wood veneer to your reception, your visual presentation board, your lectern or your boardroom table made of melamine, high-pressure laminate or wood veneer.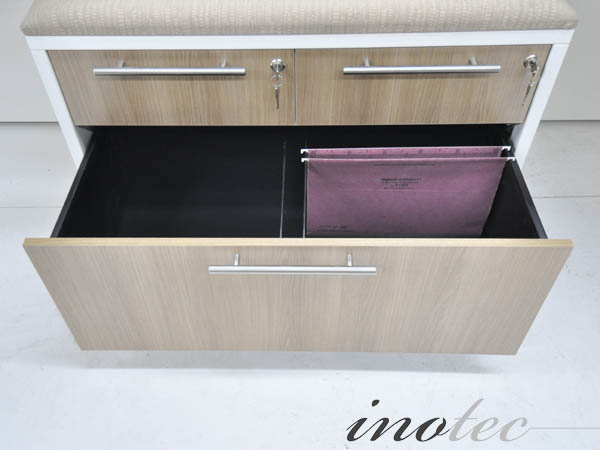 Our many storage units offer a great amount of variety. But, if it isn't enough, we will customize the interior to fit a computer server, a bar fridge or even a safe. Just tell us what you need to fit, and will find the appropriate item to fit around it, if not, we'll make one.
View the available storage accessories.